A Life-Changing Wheelchair Alternative
The Omeo is not your average wheelchair. With optional hands-free steering on a self-balancing platform, this is a personal mobility device that allows you to interact with the world in ways that a medical-grade wheelchair cannot.
Designed for indoor and outdoor use, the Omeo will improve your day-to-day living! The Omeo is priced at $29,950, including customization and shipping.
Ready to join the revolution? Take Omeo for a test drive.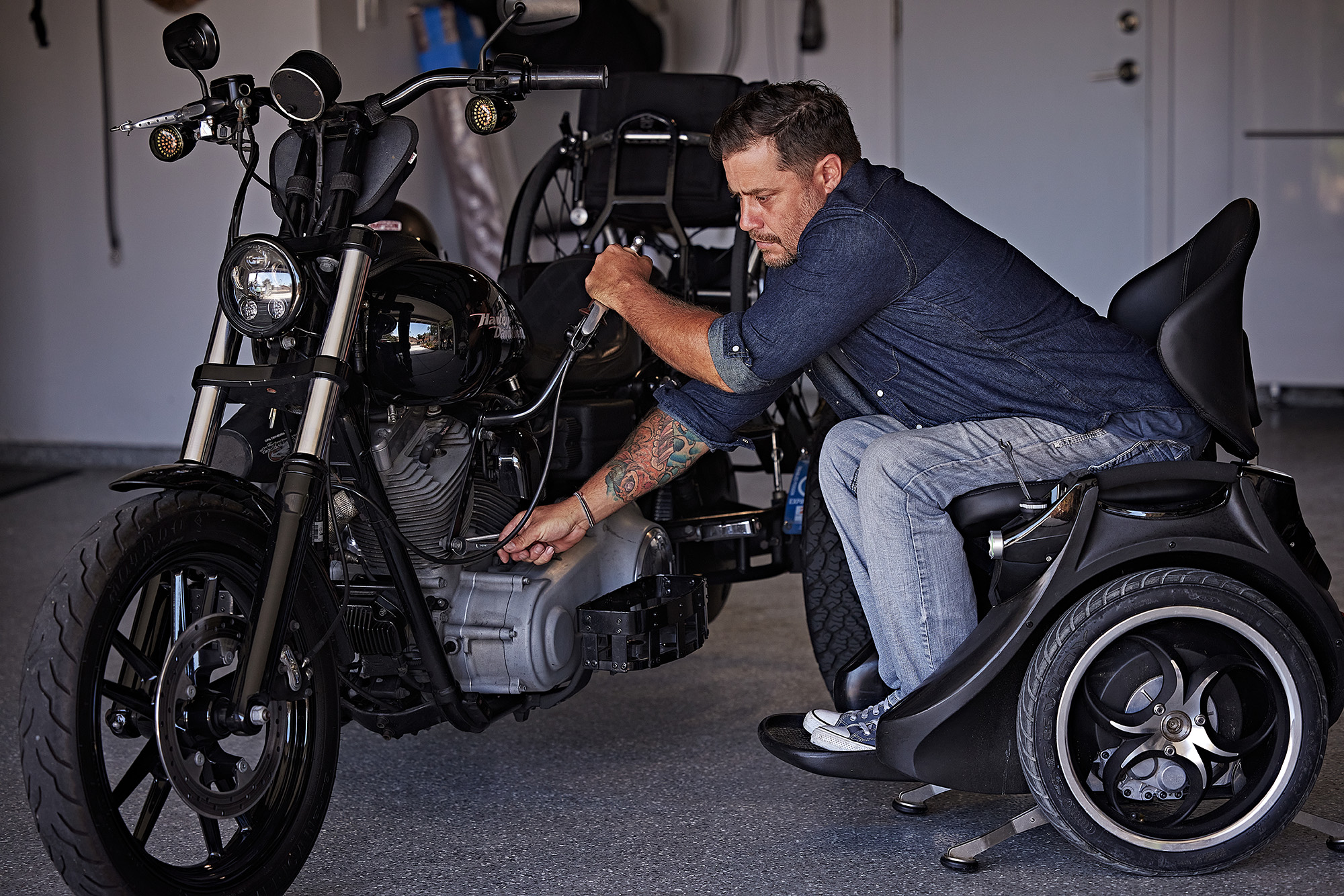 The Omeo Can Handle Every Situation
Around your home, in your yard, to the grocery store, across the sand at the beach, or hit the trails and go off-roading. Best of all? You can go further for longer: up to 30 miles on a single charge.
Explore new places in your city or off-the beaten path with Omeo's all-terrain capabilities.
Ready to change the way you move? Take Omeo for a test drive.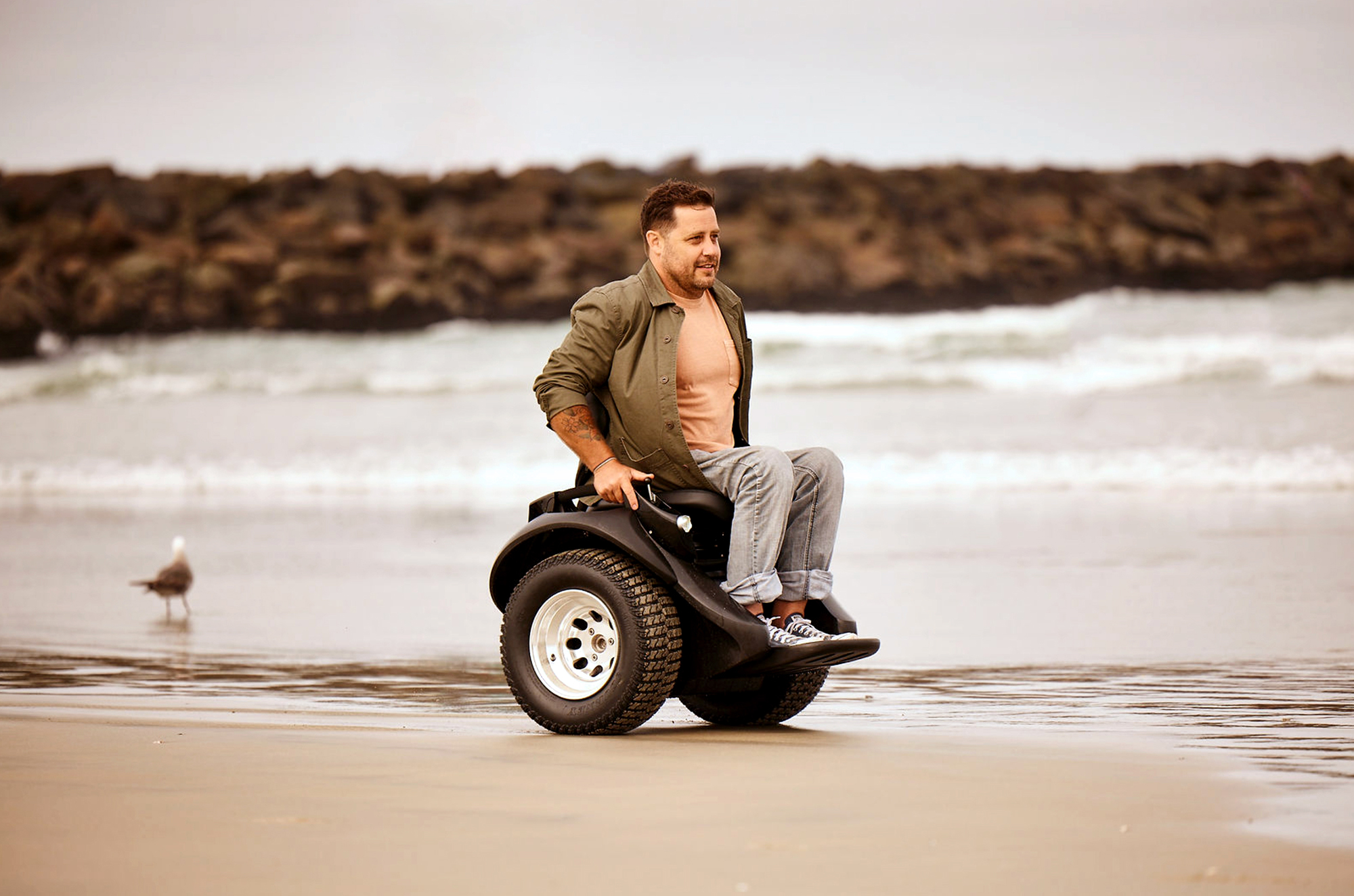 Go off road: all-terrain wheels
Take your Omeo outdoors in a wide range of environments like the beach, a trail, or gravel road with all-terrain wheels and wheel guard fenders.
The special off-road tires have no crown and function at low pressure, providing great suspension and a smooth ride.
Express yourself: Customize your Omeo with six different color options: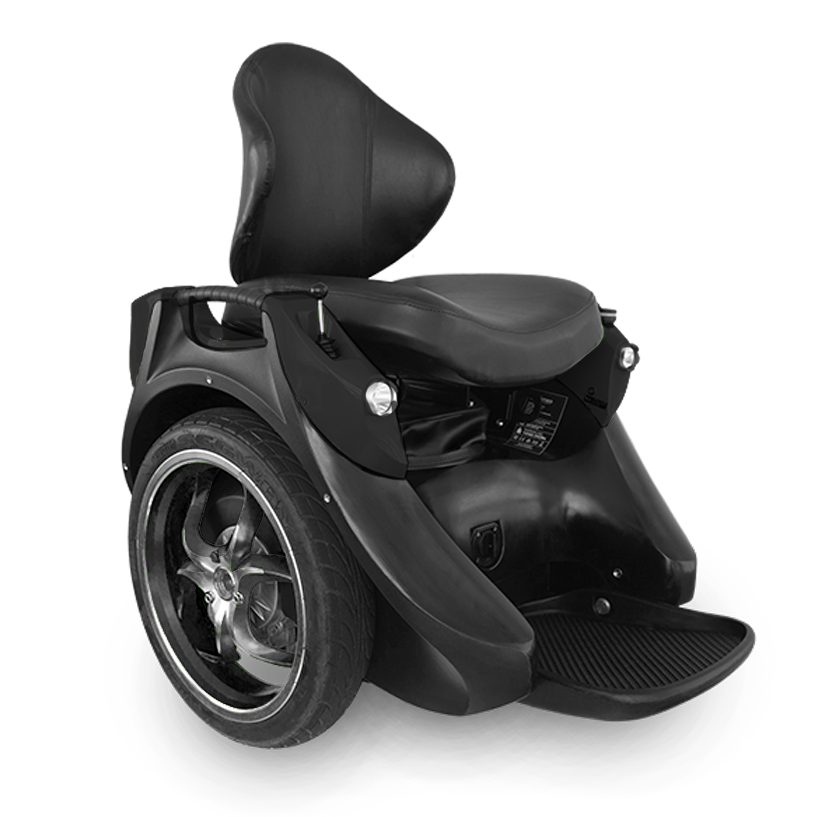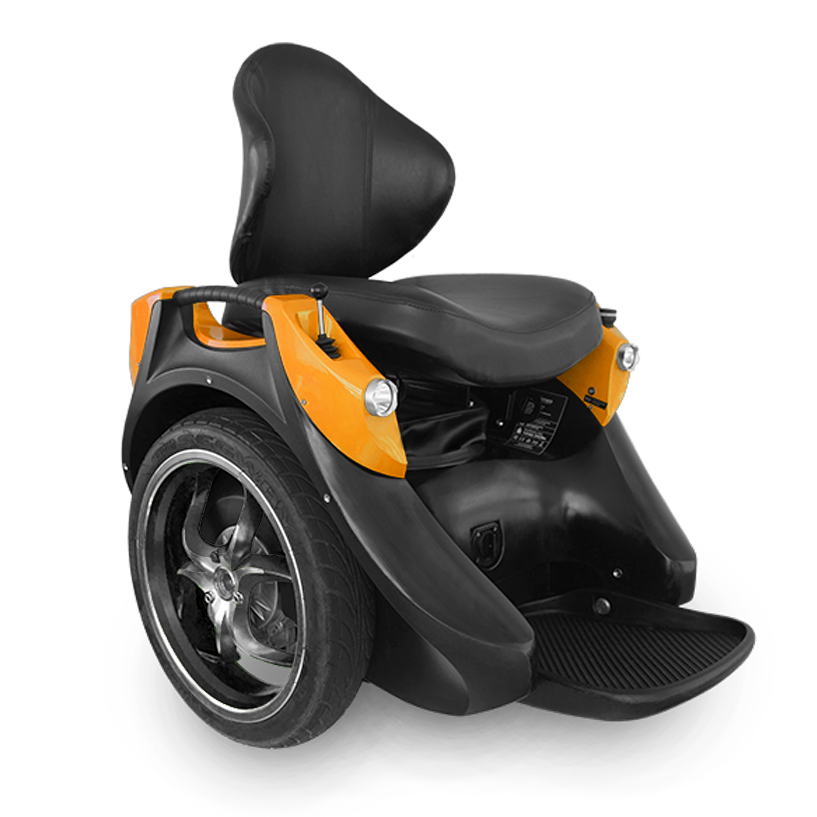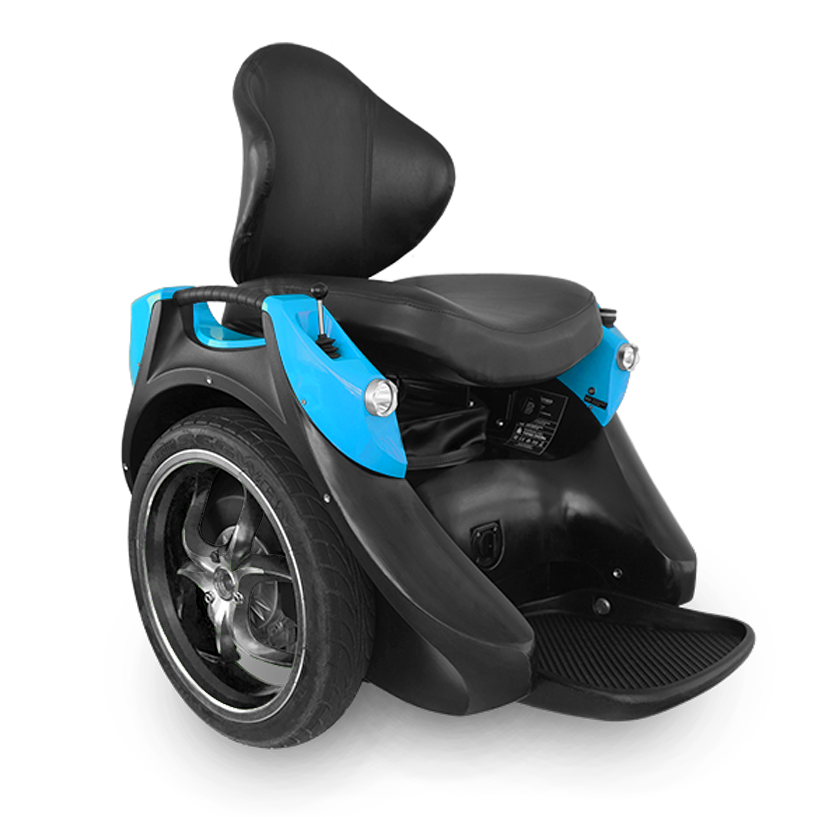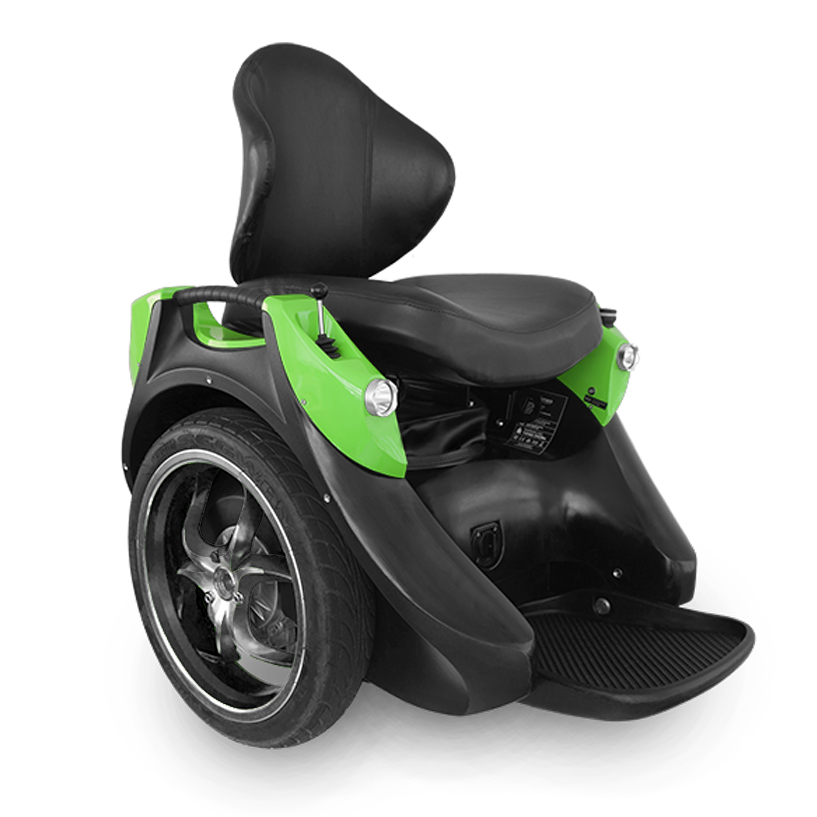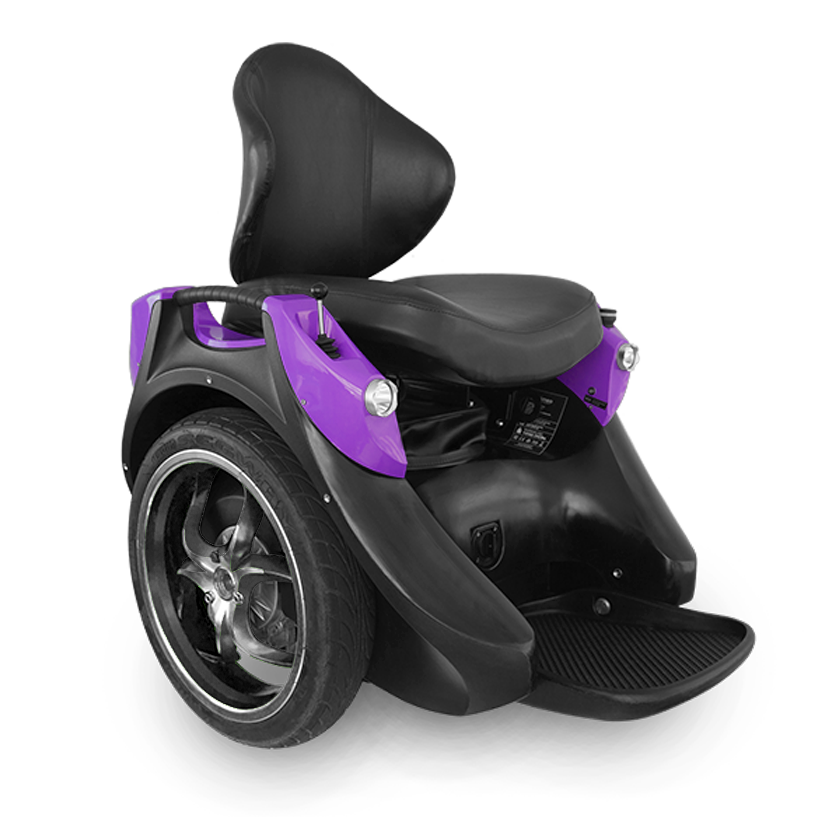 Midnight Black
Tangerine Orange
Caribbean Blue
Shamrock Green
Cardinal Red
Orchid Purple
Book a Demo
Go further: lithium ion battery 2X
The lithium ion battery holds a charge that can last up to 30 miles. The Omeo is equipped with dual battery system backups to help avoid mishaps. You'll get a battery level alert to know when you're low on power. Built-in safety features ensure that you won't get stranded.
Go faster: up to 12.4MPH
Run errands or get to your final destination at record speed. The Omeo can go up to 12.4 miles per hour, so even on your busy days you can get what you need done in record time.
Go smoother: 0° turning radius
Easily navigate tight and confined spaces with Omeo's 0-degree turning radius. Smoothly move and change directions while in busy crowded areas or small spaces with perfect precision.
Technical Specifications
Specifications
Height: 35 in.
Length: 31 in.
Width: 25 in.
Seat Bottom
Height: 19 in. (measured from floor)
Depth: 15 in.
Width: 16.5 in.
Maximum / Minimum Safe Weight Capacity
Maximum*: 243 lb | 100 kg
Minimum: 88 lb | 40 kg
*There is no warranty for users over 243 lbs
Maximum Speed
12mph/20kph
Max. Climbing Angle
10 Degrees
Book Your Demo